Meet Us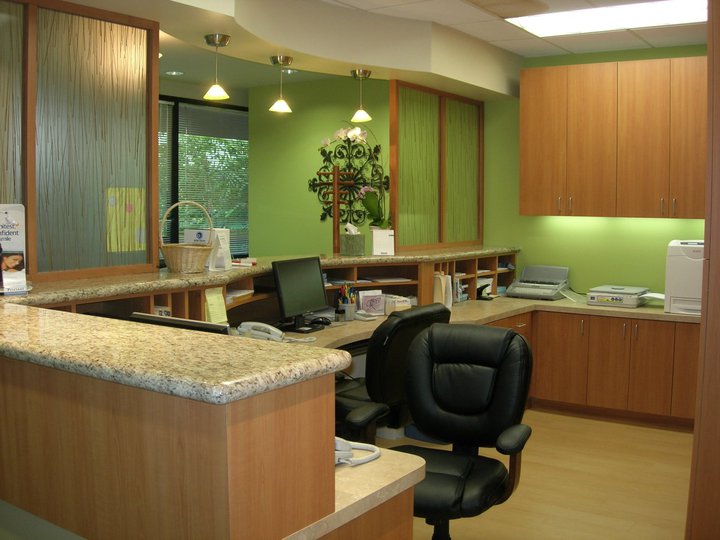 We love what we do, and it shows in our team. A patient recently compared our care with that of a personal trainer.
My hygienist and myself work one-on-one with our patients. Your appointment time is set aside personally for you. Many offices double book patients and there is a constant jumping back and forth between patients. We will do our best to make your visit comfortable. And while we will be providing you high quality dental care, don't be surprised if it is the best time you have ever had in a dental office.
Our team strives to partner with you to help you achieve your maximum oral health. We don't chide you, or lecture you: but we do expect you to be a part of the team. We work with you to give you the information you need to understand your dental health, and we help you find routines and systems that work for you. We want to be your dental health partner, helping to find the dental health solutions that are right for you. We are a group of dedicated professionals who will put our patient's needs first.
Your first contact will be with Karen. She will be able to answer most questions regarding your appointments and insurance. She has been with us since 1995.
Our Dental Hygienist, Jody has been with us since 1994.  She will encourage/inspire you to continue your quest for good oral health.
My chairside assistant, Jenny has been with us alomost 4 years!  She works side by side with me to keep our appointments going smoothly and efficiently.
Our newest team member is Diana Howe,RDH. Diana has been with our office on Wednesdays as a Dental Hygienist for 7 months.  She is a graduate of Loma Linda Dental Hygiene School and has been licensed for about 5 years.
Each of my dental professionals are so good at what they do; we do our best to motivate you to be healthy.